Fast and accurate. Don't settle for less.
Just as coral reefs protect shorelines, our mission at Coral Reef Labs is to protect consumers by providing next-generation cannabis testing solutions. 
The very foundation of Coral Reef Labs is science, which is why we built the most advanced team of scientists in the area. The next building block is our testing technology and we are proud to be the first cannabis testing lab in the United States to utilize equipment directly from Thermo-Fisher. However, testing medical cannabis isn't all science and technology. Due to the heavily regulated cannabis landscape, we stand out from other labs by being your compliance champion.
Science
What differentiates our lab from the rest? We value scientific research. Our Chief Science Officer has published dozens of reports, including identifying over 13,500 proteins in cannabis plants to date. We aren't just a testing lab, we are committed to being cannabis science experts and educators for our clients.
Technology
We are proud to be the first cannabis testing lab in the United States to utilize equipment directly from Thermo-Fisher. We have also created a Customer Portal our clients can access via secure login 24/7. This portal delivers testing results and updates the current status of samples in the testing process. 
Compliance
Every grower knows the frustration of trying to understand the ever-changing regulations on cannabis. That is why we hired the former Executive Director of the Pennsylvania Cannabis Coalition as our head of Business Development. No lab can compete with the compliance experience on our team.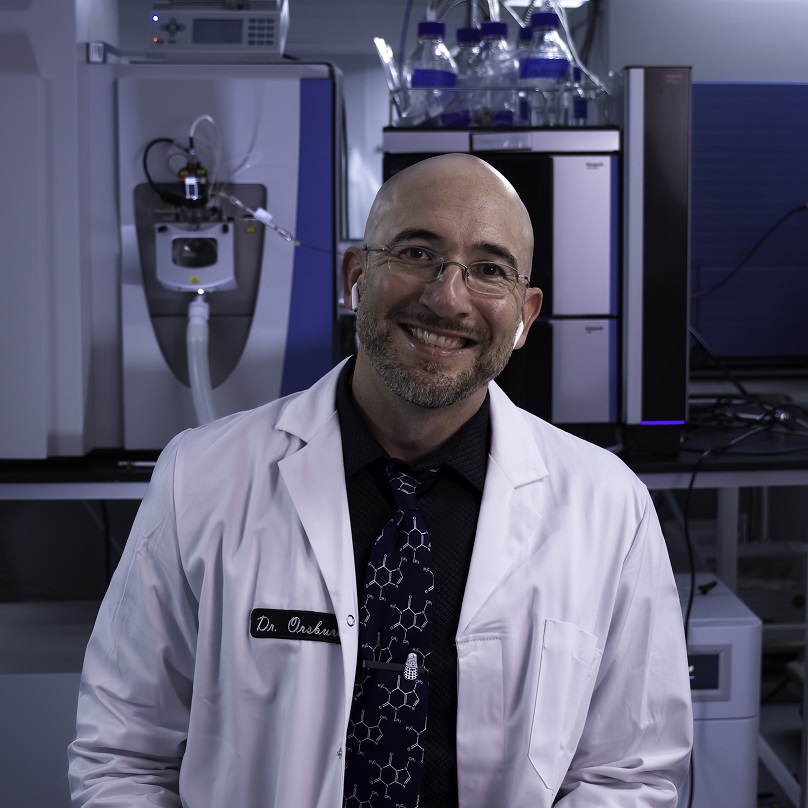 Dr. Ben Orsburn
Chief Science Officer
Ben Orsburn received his Ph.D. from Virginia Tech in 2009 and completed his postdoctoral fellowships at the Johns Hopkins University and National Cancer Institute. Since completion of his training, he has written 3 books and over 30 unique scientific works in biological mass spectrometry. He is the founder of www.CannabisDraftMap.org, a work that has increased the number identified proteins in cannabis plants from 185 in 2018 to over 13,500 to date. This work has also led to the isolation of over 1,000 small molecules produced by cannabis plants, many of which have never before been isolated and remain unidentified to date. At Coral Reef labs, his primary focus is to pioneer the application of high resolution accurate mass spectrometry toward for the protection of farmers, producers and patients in Pennsylvania.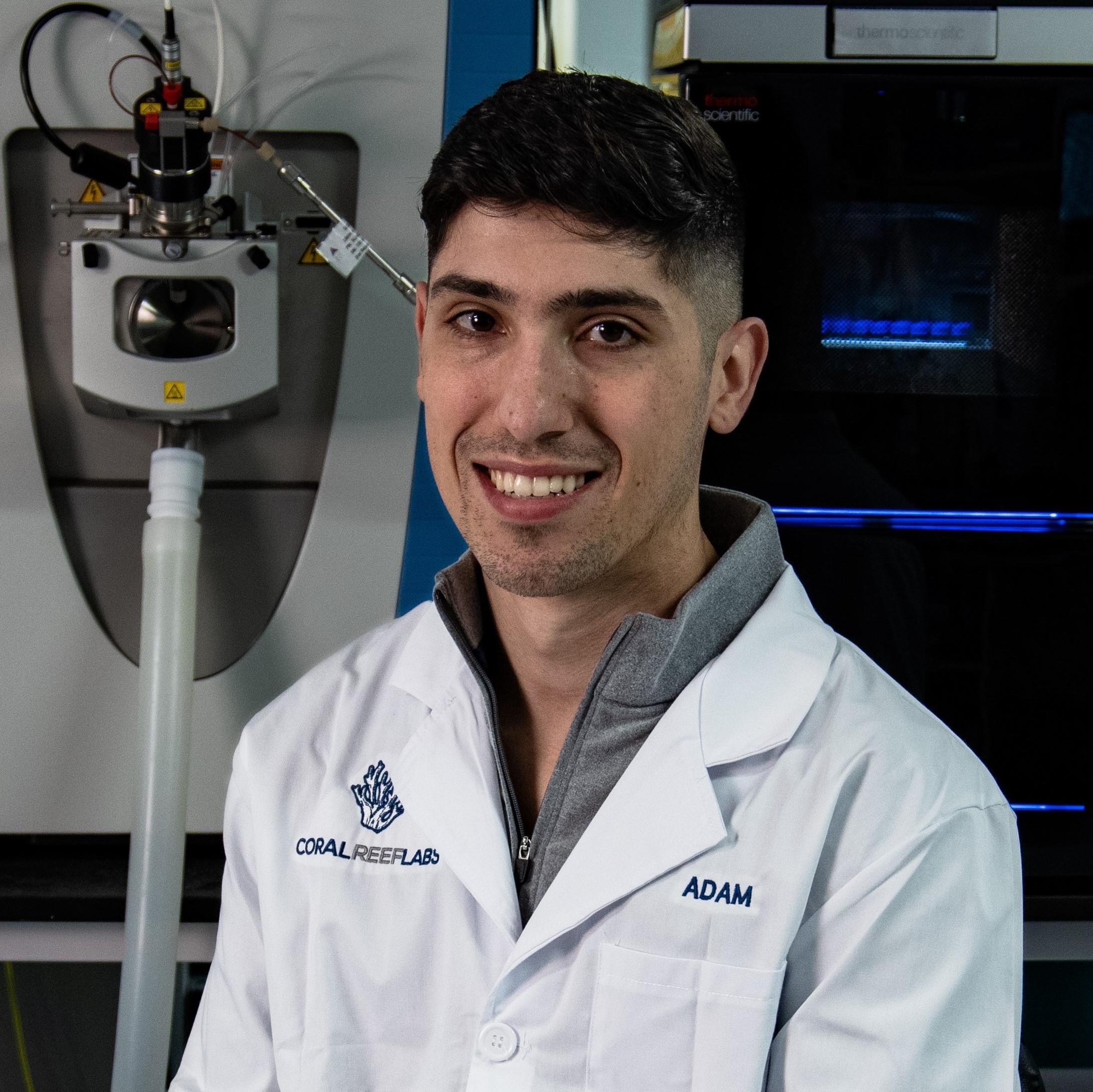 Adam Struss
Laboratory Director
Adam Struss received his Master's degree in analytical chemistry from Illinois Instistute of Technology. He has previously worked as a method development chemist in the pharmaceutical industry. Using his method development and quality control background, Adam made his way into the cannabis space in 2018. He has developed and validated many methods to improve accuracy and efficiency within our laboratory. As the Laboratory Director for Coral Reef Labs, Adam brings experience and knowledge to ensure that Pennsylvania patients and our clients receive data of the highest quality.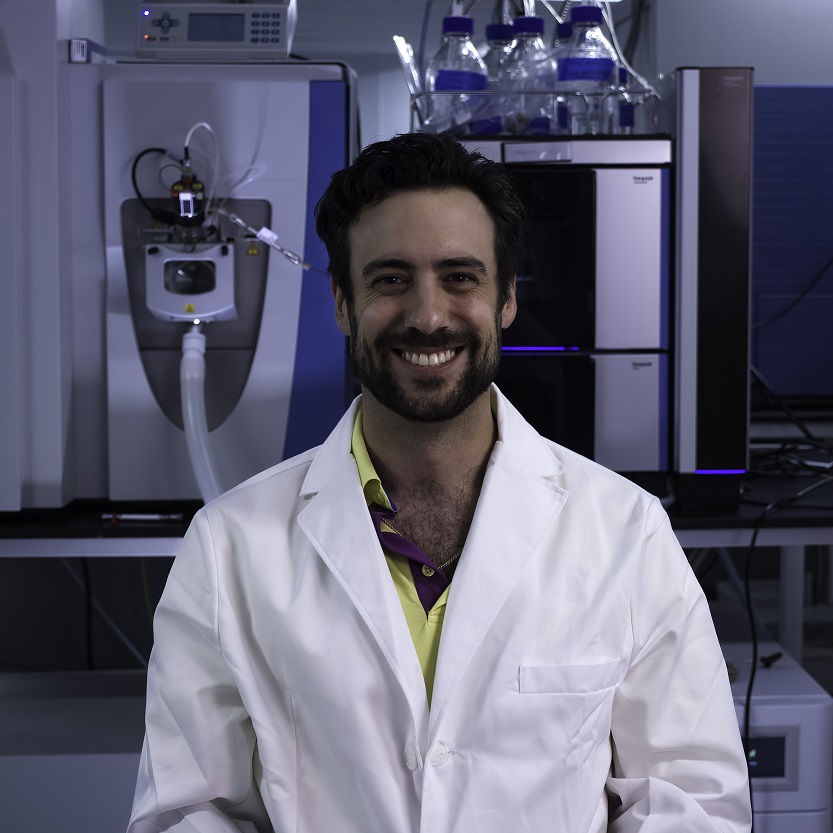 Andrew Blasco
Director of Business Development
Andrew Blasco founded and served as the Executive Director of the Pennsylvania Cannabis Coalition, the industry trade association for cannabis businesses in the Commonwealth. In this role, he had the opportunity to form relationships with member grower/processors, dispensaries, and testing laboratories, as well as worked tirelessly with the PA Department of Health on regulatory matters to build the best program possible for the industry and patients alike. In addition, Andrew worked with MJ Freeway, the state's seed-to-sale tracking system, to help resolve issues that often effect testing. As the Director of Business Development for Coral Reef Labs, Andrew will be our compliance champion, paving the path of success for our clients.
Office
2632 North State Route 72
Jonestown, PA 17038